With less than a month to go to NärCon, the big annual cosplay festival, it was really time to start working on my project for that. Thankfully I'm not alone in having a lot of stuff to do before NärCon so this weekend Cosplay Dalarna arranged a weekend workshop that gave us two full days to work on our different costumes. I counted that it was 20 hours of just cosplay work time, these kind of build days are really effective compared to when you work by yourself. I'm going to divide my work on several posts, but here is the background to why I'm going totally out of my comfort zone and do a male character from a comic book.
The French comic Astérix is my original fandom. I started reading them just when I had learnt to read by myself, and I collected every new album that came and one of my favorite family holidays was when my parents took me to Parc Asterix outside Paris when I was 9. I dressed up as Asterix for an Easter Masquerade as a kid, I don't have any photos of that though. I even managed to quote "Asterix and the Goths" in my BA thesis in archaeology. I have always thought that it would be fun to do Asterix costumes, but the women wouldn't be recognized by themselves so it wasn't something I pursued. Last year when my friends Ann-Sofie and Mattias debuted their Tintin and Captain Haddock at NärCon and got an overwhelming response we started talking about other childhood series that could work. We turned to Asterix, especially since Ann-Sofie is small and blonde. Well I'm big and curvy and have red hair, so I joined in and was happy to be Obelix to her Asterix.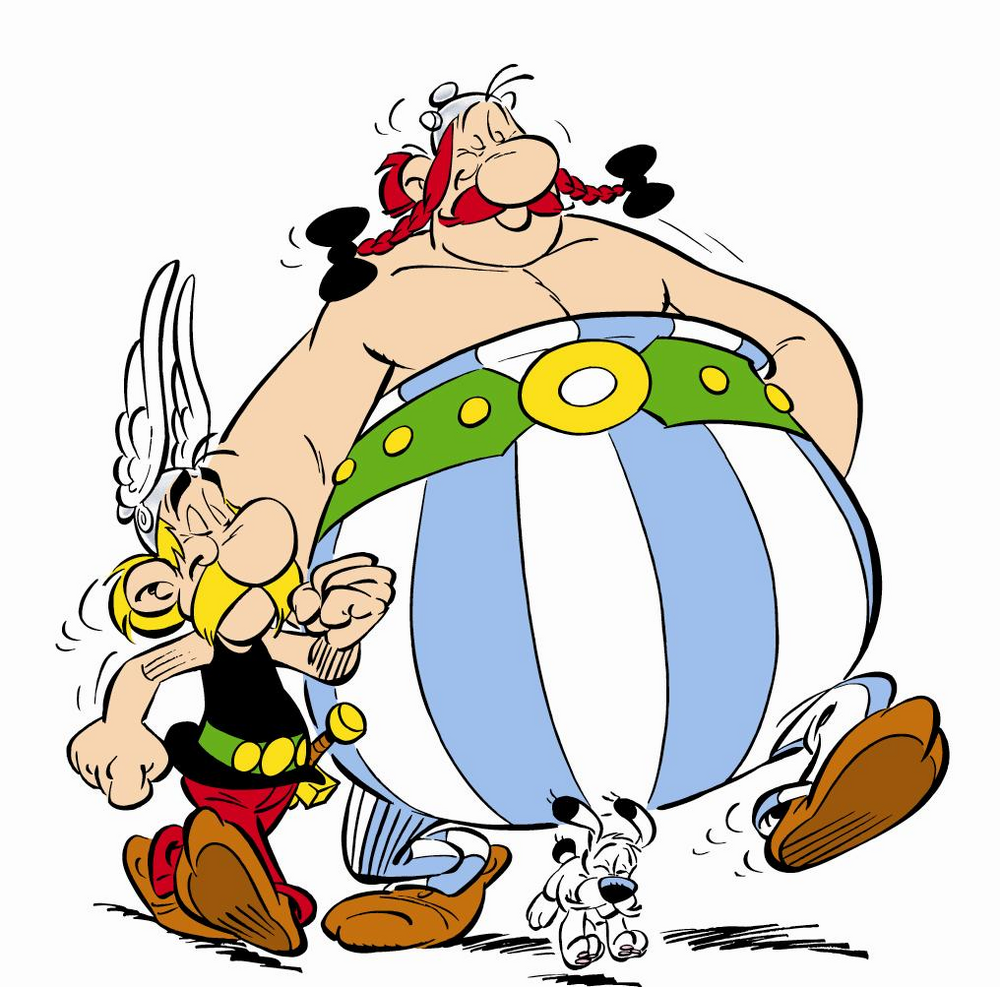 Now there are some obvious issues. I might be big, but I'm not as huge as Obelix. The size difference between Asterix and Obelix is also quite big. Now there are also a series of live action films made from the late 1990's and onwards, and there Asterix and Obelix look like this.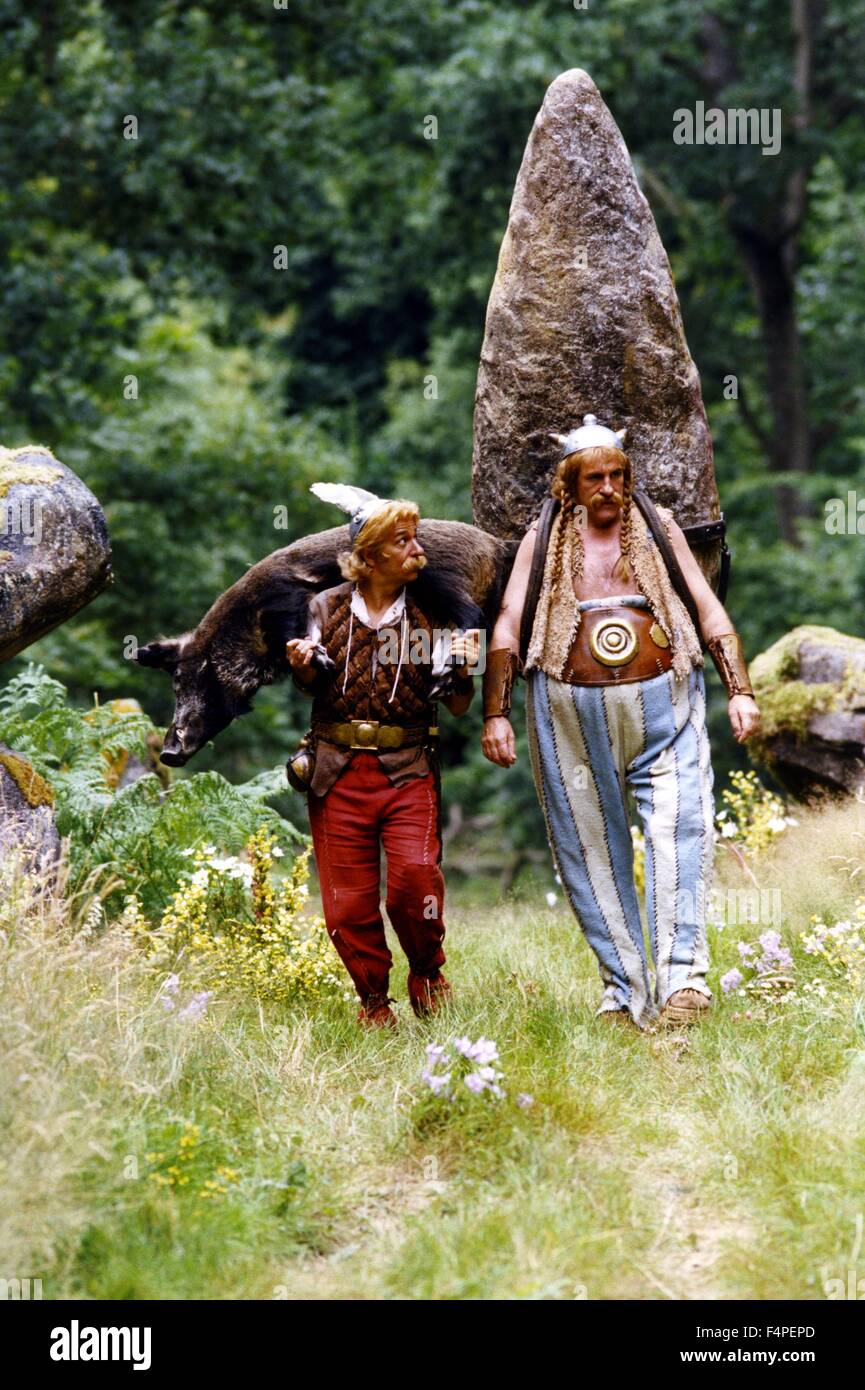 The siz difference isn't quite as pronounced and Obelix has a more "normal" bodyshape, even if it's on the big side. I decided to base my costume mainly on the film version, due to several reasons. The film makers have already figured out some solutions on how to bring the character from comic to real live for example. My main reason is the fact that Obelix is wearing a vest though. As you can see Obelix trousers end below the nipples, well I would not be comfortable with that. The vest will help to hide my own bust, and it will also allow me to add shoulder straps to the trousers, so I won't have any critical costume malfuntions. The belt is also easier to make in the film version. I have chosen to pick up some things from the comic though, such as the colour of the trousers and the horns on the helmet being white and not brown. Those details are more consistent with what people expect Obelix to look like.
After a full weekend of working this is how far I have come, and I actually feel quite relaxed about the project.